Welcome to Taupe. We'll keep it short and simple because we believe in quality over quantity.
TAUPE is a modern boutique hair salon based in Victoria Island, Lagos, Nigeria. Our philosophy is derived from providing excellent customer service, and going over and beyond for each of our clients. As much as we want you to look good, we know service goes hand in hand with delivering impeccable results. We won't waste your time, so don't worry about us keeping you in the salon all day as it's just NOT what we do. Our founder, Fola, has close to a decade of experience in the hair industry and in 2014, she received both an NVQ Level 3 and Diploma from the renowned Sassoon Academy in Bond Street. Fola then went on to work in high-end salons in various prime locations such as Knightsbridge, where she developed her practical skills and business acumen.

We specialise in ALL hair types – that includes European and Afro hair, and believe in maintaining the integrity of your hair as well as keeping it healthy. Lastly, we offer consultations if you ever need advice on your hair. So feel free to book a consultation appointment with us.
P.S. – we have a list of recommended beauty technicians for other beauty services such as nails, body treatments etc. as we do not offer these services in-house.
From our founder: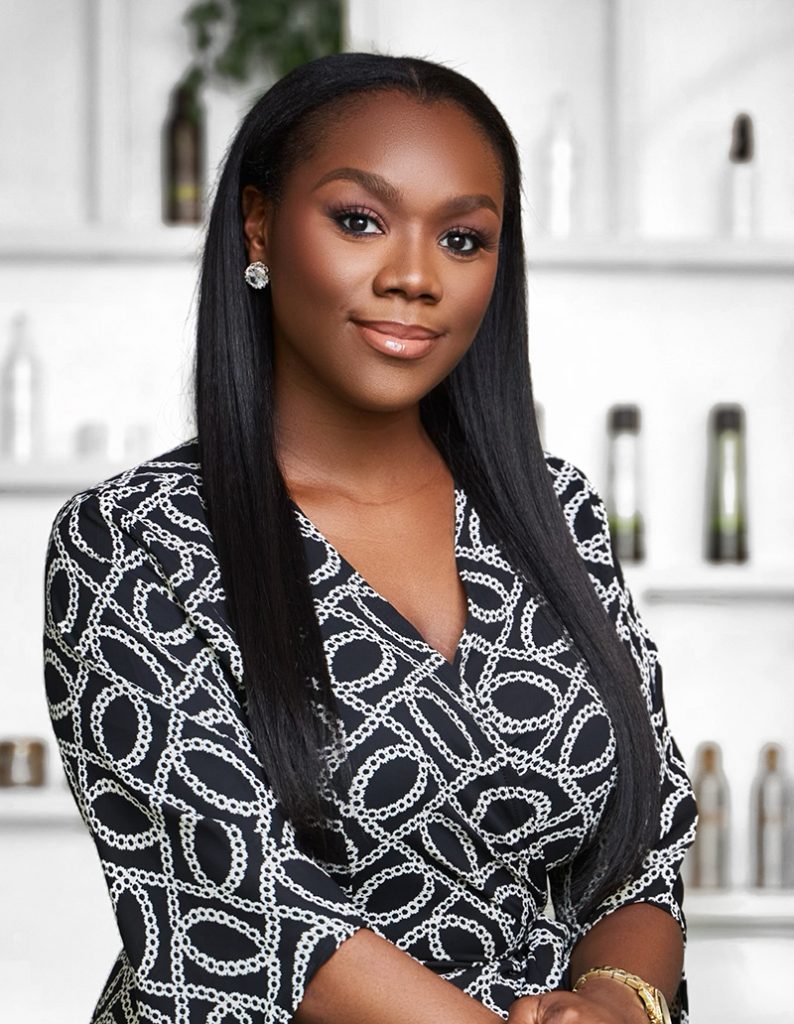 "Coming from a diverse city such as London, where I was exposed to a variety of cultures, experiences and services, I wanted to combine these with my experiences here in Lagos. Lagos is the most diverse city in Nigeria, which matches our business ethos, making it the perfect location for our first salon. I decided to create the TAUPE brand because I want to be part of the change needed to improve the standard of the hairdressing industry in Africa as a whole. My aim is for TAUPE to be part of our clients' lifestyle rather than just a place to get their hair done. I hope to see you soon 🙂
Fola xx"